More Information:
MARTIN CHMELIK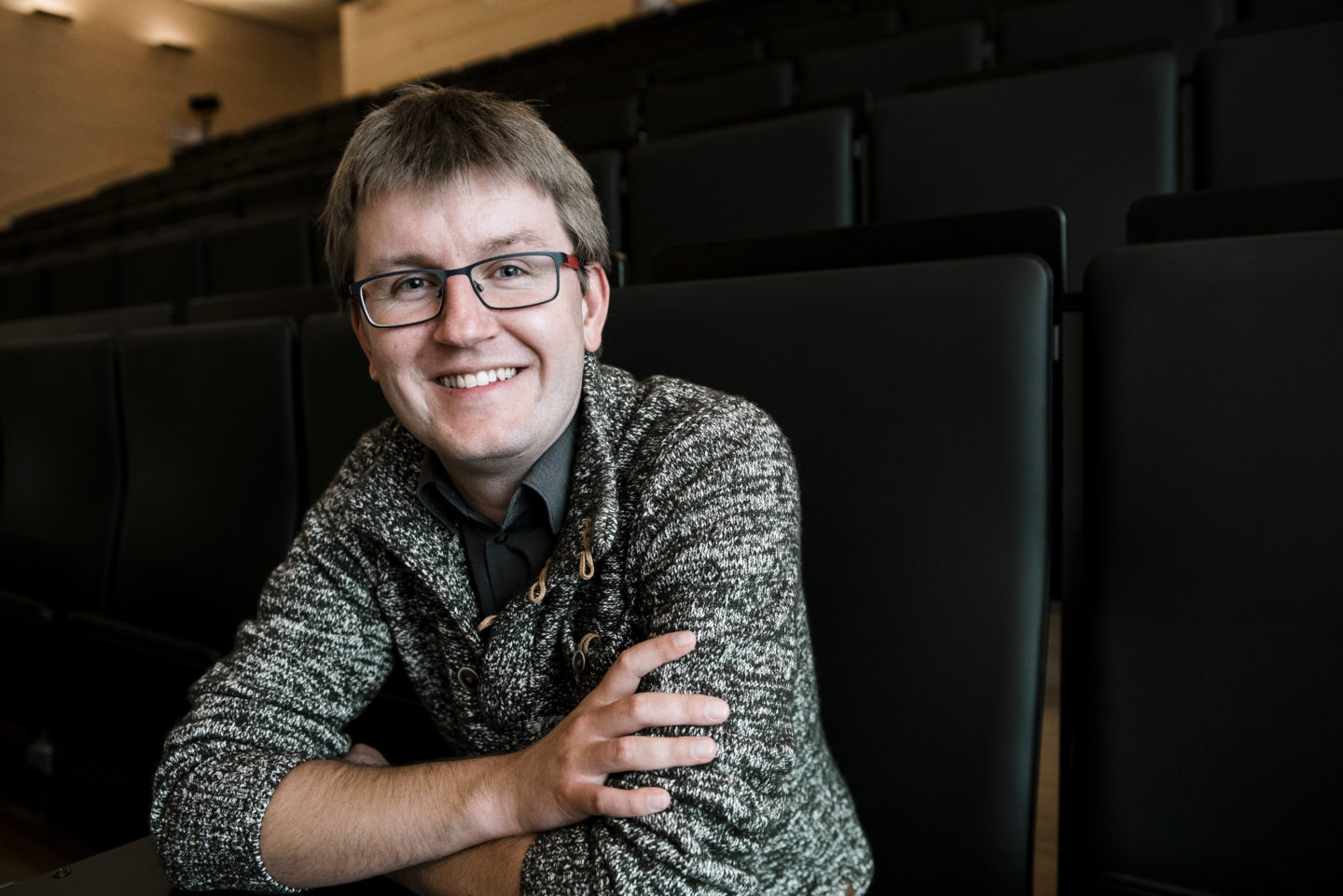 WHERE?
AREA OF WORK
RESEARCH ENGINEER IN THE AREA OF SCHEDULING, REAL TIME CONTROL AND COMPUTATION IN HYPERVISORS
AT IST AUSTRIA
PHD (2016)
CHATTERJEE GROUP
Martin Chmelik was a PhD student at IST Austria. He now works for TTTech. TTTech is the leading supplier of dependable networking solutions based on time-triggered technology and modular safety platforms. At IST Austria Martin Chmelik was in Krish Chatterjee's group. His thesis with the title "Algorithms for Partially Observable Markov Decision Processes" won the Best Thesis Award at IST Austria 2016.
In an interview with Daniela Klammer and Kathrin Pauser, he answered some interesting questions about his work.
WHAT'S WRITTEN ON YOUR BUSINESS CARD?
Martin Chmelik, research engineer at TTTech
WHAT'S THE ESSENCE OF YOUR JOB?
I am working in a research group at TTTech and in our team we are building the very first versions of products. We are doing research in the area of scheduling, real time control and computation in hypervisors and building those into very early version of products that we then show to our potential customers.
WHERE DO YOU SEE YOURSELF IN THE FUTURE?
The thing with computer scientists nowadays is that the challenges and opportunities are everywhere. So one doesn't need to worry too much about the long term future and more on the current state and be happy with the work you are actually doing.
WHAT IS YOUR ACADEMIC BACKGROUND?
I did my masters at Masaryk University in Brno. I went to an Erasmus in Denmark in university of Aalborg and then I joined IST.
WHAT ROLE DID IST PLAY FOR YOUR CAREER?
A very important one. There is some truth in the saying that you become the average of the five people you work most with. So in that sense, you should surround yourself with very smart and hard-working people. I think that IST was exactly the right place for me in that sense. So I think it played a very important role in my life.
GIVE 3 PIECES OF ADVICE TO CURRENT IST MEMBERS
The first one would be to enjoy your time at IST Austria and use everything that IST is offering. I think it is excellent environment and current students should make use of it.
Second, is to travel to conferences, to join workshops, organize events. Talk to people share ideas get new insights, be known in the community.
The third one is more general to ask questions. Because it seems to me at the moment when you don't ask a question because you are afraid it is not a smart enough question then it actually accumulates. So from every first moment you should ask questions that are interesting for you.
WHAT IS YOUR FAVORITE MEMORY OF IST AUSTRIA?
This should probably be something like defending my PhD thesis or something like that. But actually form me it could be the table soccer tournament that took place annually. I was playing regularly but I never won. This kind of stays in my memory.