Nov 19, 2019
Science-Industry Talk 2019: Capturing Serendipity
Date: November 19, 2019 | 6:00 pm – 9:00 pm
Speaker: Babak Parviz, Vice-President, Amazon
Location: Raiffeisen Lecture Hall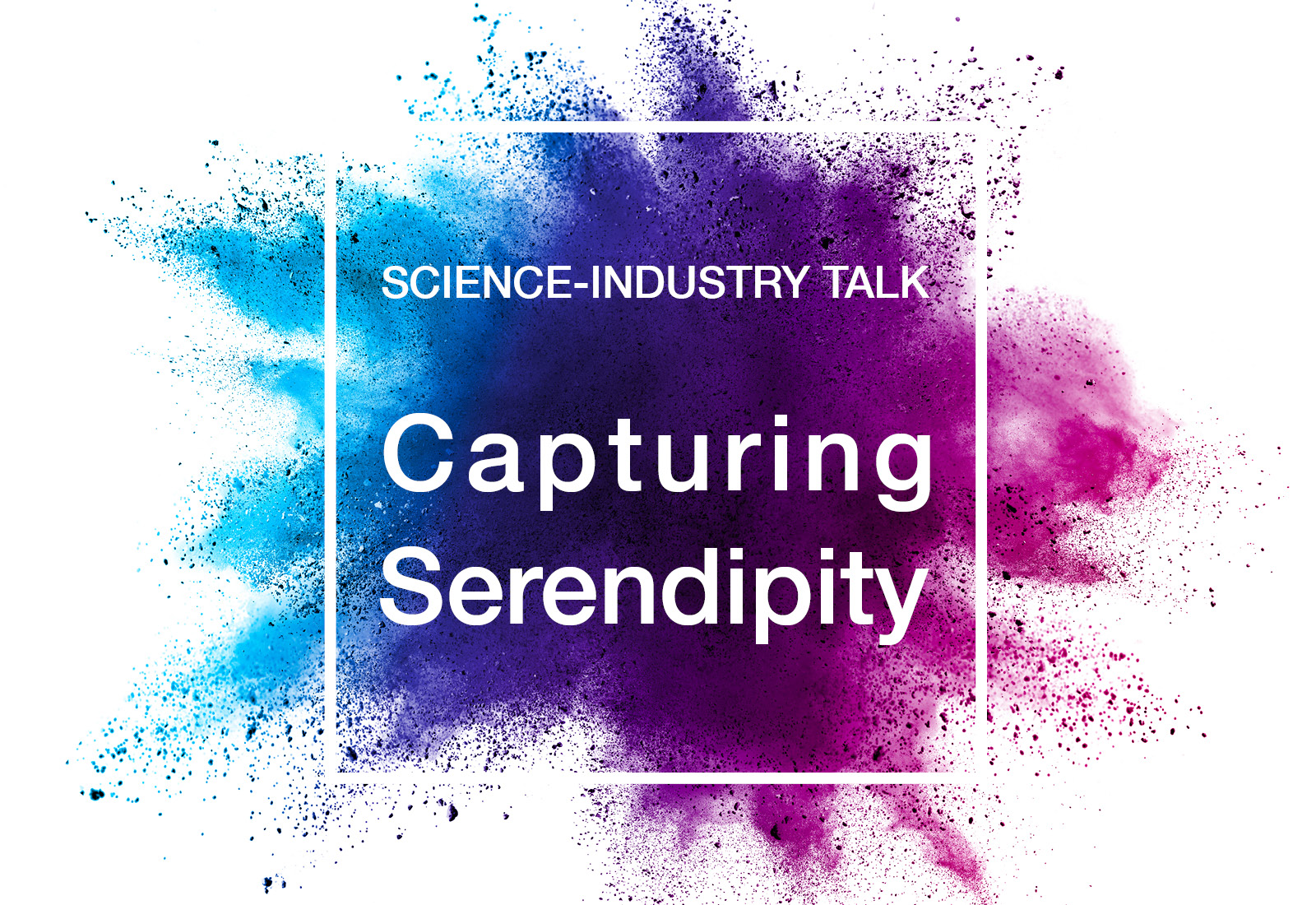 Capturing the serendipity of innovation requires an environment that fosters creativity and excellence in research, as well as guiding institutions for the transition into industrial applications. How this can be achieved will be discussed at this Science-Industry Talk 2019, organized jointly by the Institute of Science and Technology Austria (IST Austria) and the Federation of Austrian Industries (IV).
Renowned speakers from both research and industry will talk about the innovation infrastructure established at IST Austria, discuss possible applications of current cutting-edge research at IST Austria, and present successful cases of translating research into industrial implementations.
Click here for more information about our panelists.
The registration for this event is now closed.
Program
| Time | Program | Speaker |
| --- | --- | --- |
| 5:30pm | Registration and Reception | |
| 6:00pm | Welcome words | Claus J. Raidl, Chair of IST Austria Board of Trustees |
| | | Georg Kapsch, President Federation of Austrian Industries |
| | | Iris Rauskala, Federal Minister of Education, Science and Research |
| 6:20pm | Keynote "Capturing Serendipity at the Interface of Science and Industry" | Babak Parviz, Vice-President Amazon |
| 6:35pm | Panel Discussion "Where serendipity happens (in the innovation life cycle)" | |
| | Presenting researchers: | |
| | | Krzysztof Pietrzak, Professor IST Austria |
| | | Georgios Katsaros, Assistant Professor IST Austria |
| | | Maria Ibáñez, Assistant Professor IST Austria |
| | | Bernd Bickel, Assistant Professor IST Austria |
| | | Gaia Novarino, Professor IST Austria |
| | | Harold Vladar, CEO Ribbon Biolabs |
| | Panelists: | |
| | | Babak Parviz, Vice-President Amazon |
| | | Dorothee von Laer, Professor Medical University of Innsbruck |
| | | Stephan Dertinger, Head of Technology and New Business Building, Merck KGaA |
| 7:25pm | Keynote "Successfully captured serendipity: The history of ViraTherapeutics" | Dorothee von Laer, Professor Medical University of Innsbruck |
| 7:40pm | Closing remarks | |
| | | |
| | Afterwards meet & greet | |
| Moderator | Oliver Lehmann | |