October 18, 2023
ISTA Launches VISTA Science Experiences
Science education for children, young people, and adults
The Institute of Science and Technology Austria (ISTA) in Klosterneuburg officially announced the launch of its own science education program on Wednesday: VISTA Science Experiences. The aim is not only to arouse interest and enthusiasm for research, but also to explain how science works. After all, a better understanding of scientific processes strengthens trust in science and its findings. Offers for children, young people, and adults are available on site in Klosterneuburg, through outreach activities in parks, schools and youth centers – or digitally. All activities can now be found at www.vistascience.at. The institute also announced the construction of its own Science Experience Center, for which ground will be broken on Friday.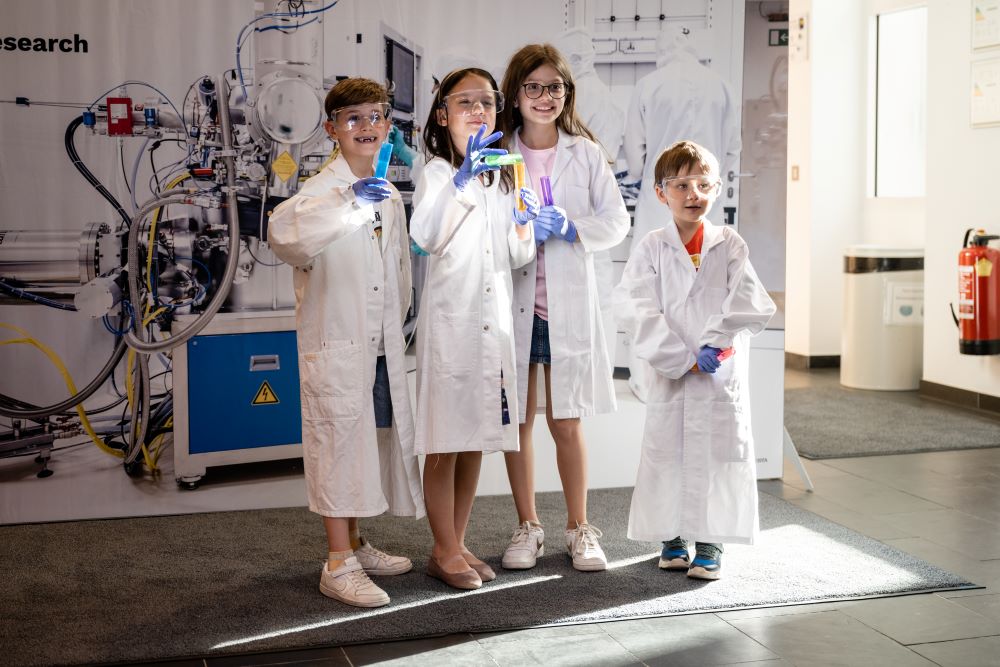 Since its opening in 2009, the Institute of Science and Technology Austria (ISTA) has focused on cutting-edge research in the natural sciences, mathematics, and computer sciences. Measured by publications in relation to size, according to the Nature Index 2019, the Institute with around 1,100 employees and 78 research groups is one of the top 3 research institutions worldwide.
"However, in addition to research itself, the promotion of science to the public is already firmly anchored in the founding documents," says ISTA neuroscientist Gaia Novarino. Since her appointment as ISTA's first Vice President for Science Education in 2021, she says, there has been a significant push in this area. "We've expanded our public outreach programs and created a dedicated science education team, which has grown to 12 people in the last year." ISTA's diverse science education activities are now combined under the new 'VISTA Science Experiences' brand. "Today, we are pleased to officially introduce VISTA Science Experiences and our website vistascience.at," Novarino said at a press conference in Vienna.
Experimenting, testing, reviewing, discarding, adapting – the dynamics of science
"A wide variety of people from over 80 countries work at ISTA. Something that unites us all, however, is our curiosity and enthusiasm for questions to which there are no answers yet," Novarino also talks about personal motivation. "I think research is unthinkable without curiosity and creativity. So we want to awaken these qualities early on by making research accessible. But we go one step further with VISTA: We also explain how science works – that is, how results are obtained, reviewed, discussed, discarded, changed, adapted. In this way, we want to build actual understanding for science as a process – in addition to enthusiasm." Not everyone has to become a scientist, but everyone has to make decisions that are science-related, e.g., about health, consumption, or the environment. Orientation based on science and trust in scientific findings are important, she said. "VISTA shows how science creates knowledge, strengthens the understanding of science and thus also the trust in science," Novarino said.
Diversity and direct contact with research and scientists
Education expert Christian Bertsch, who is managing the VISTA activities, adds: "In all VISTA programs, the explicit promotion of an understanding of science is a central component. We make science as a process tangible and current cutting-edge research accessible – often in direct contact with researchers. This is because direct dialogue is the best way to refute traditional ideas about science. Researchers are not quirky geniuses who stand alone in the lab all day, but creative people who work with passion and in teams on the big questions of our time." VISTA shows the diversity of researchers through exhibitions such as 'STEM Looks Like Me' or in direct contact with scientists – analog at the Science Pub or digitally as part of the 'Zoom a Scientist' format.
"In general, we don't just offer programs on campus, but also take science to where people are – in pubs, in parks, in youth centers, in schools or on TikTok. We pick up on people's everyday experiences and the realities of their lives and show how science is relevant to them," says Bertsch. Anyone who wants to make good decisions must be able to obtain, sort, and evaluate information. VISTA projects such as 'FakeHunter', which teaches young people to recognize science-related fakes on the internet, provide support in this regard. "Starting in October, FakeHunter materials will also be part of the training for teachers who teach digital literacy. And through these teachers, we will reach 10,000 students who will discuss how to spot fakes on social media. Supporting teachers is an important lever for making a big impact," explains Bertsch.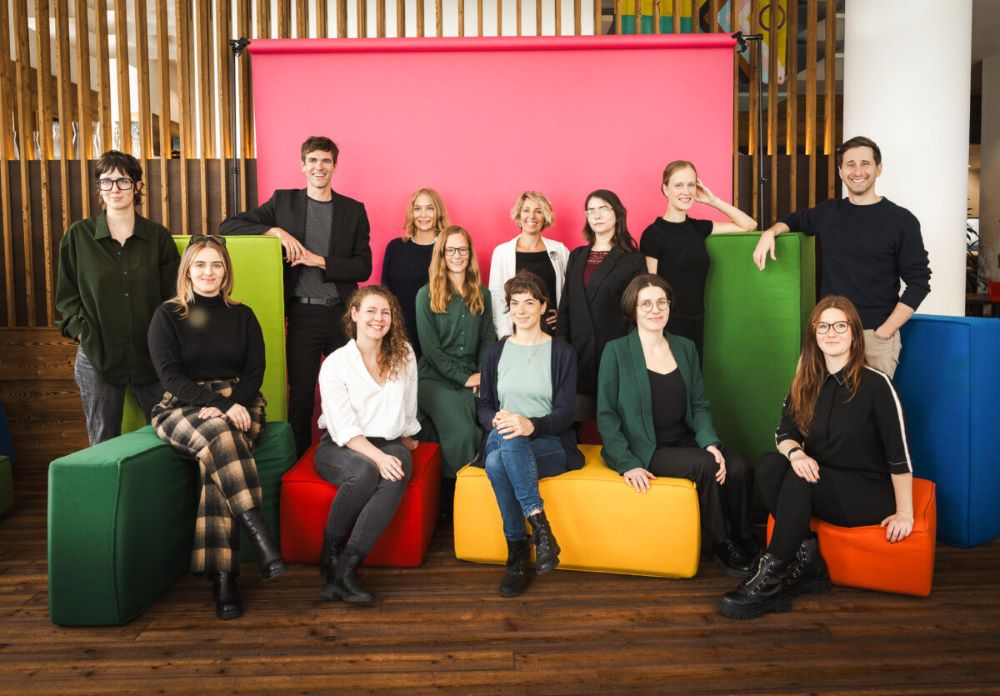 Register now: Workshops & ISTA Christmas Lecture
All signs at VISTA indicate growth. The team had direct interactions with 500 students in 2022, he said. "By 2023, we had 10,000 direct interactions, plus 20,000 indirect interactions through teachers working with our materials. And with the ISTA Christmas Lecture, which will be streamed throughout Austria shortly before Christmas, we want to reach an order of magnitude more students. We set ourselves ambitious goals because we are convinced that an understanding of science and critical thinking are key competencies in a digital knowledge society," Bertsch explains. To register for the Christmas Lecture, school workshops or extracurricular opportunities to immerse yourself in the world of science, visit www.vistascience.at.
2025: VISTA Science Experience Center on the campus in Klosterneuburg
"Physically, too, there will soon be a new focal point on the ISTA campus for those interested," reports Vice President Novarino. "In 2025, the new VISTA Science Experience Center will open its doors on our campus in Klosterneuburg." The new building, with nearly 1,500 m2, will feature an auditorium, exhibition spaces, learning and maker spaces, and a coffee bar, among other things. In just under two years, there will be many opportunities to get in touch with science: Interactive exhibits, workshops for schools, after-school science clubs, lectures, and discussion events. "We're also planning a unique Research Gallery: art, science, design, and technology will come together in fascinating collaborations between scientists and artists," Novarino said, referring also to the institute's artist in residence program. The groundbreaking ceremony for the building will take place on Friday in the presence of Austrian Federal Minister of Education Martin Polaschek and Governor of Lower Austria Johanna Mikl-Leitner, among others.