September 30, 2021
Further Expansion of IST Austria to 150 Research Groups by 2036 Secured
On September 29, IST Austria secured its funding and growth until 2036: The basic science research institute receives 3.3 billion Euro for further expansion until 2036.
The so-called 15a agreement was approved by the Federal Ministry of Education, Science, and Research, the Federal Ministry of Finance, and the State of Lower Austria, who emphasized the outstanding international research achievements of IST Austria.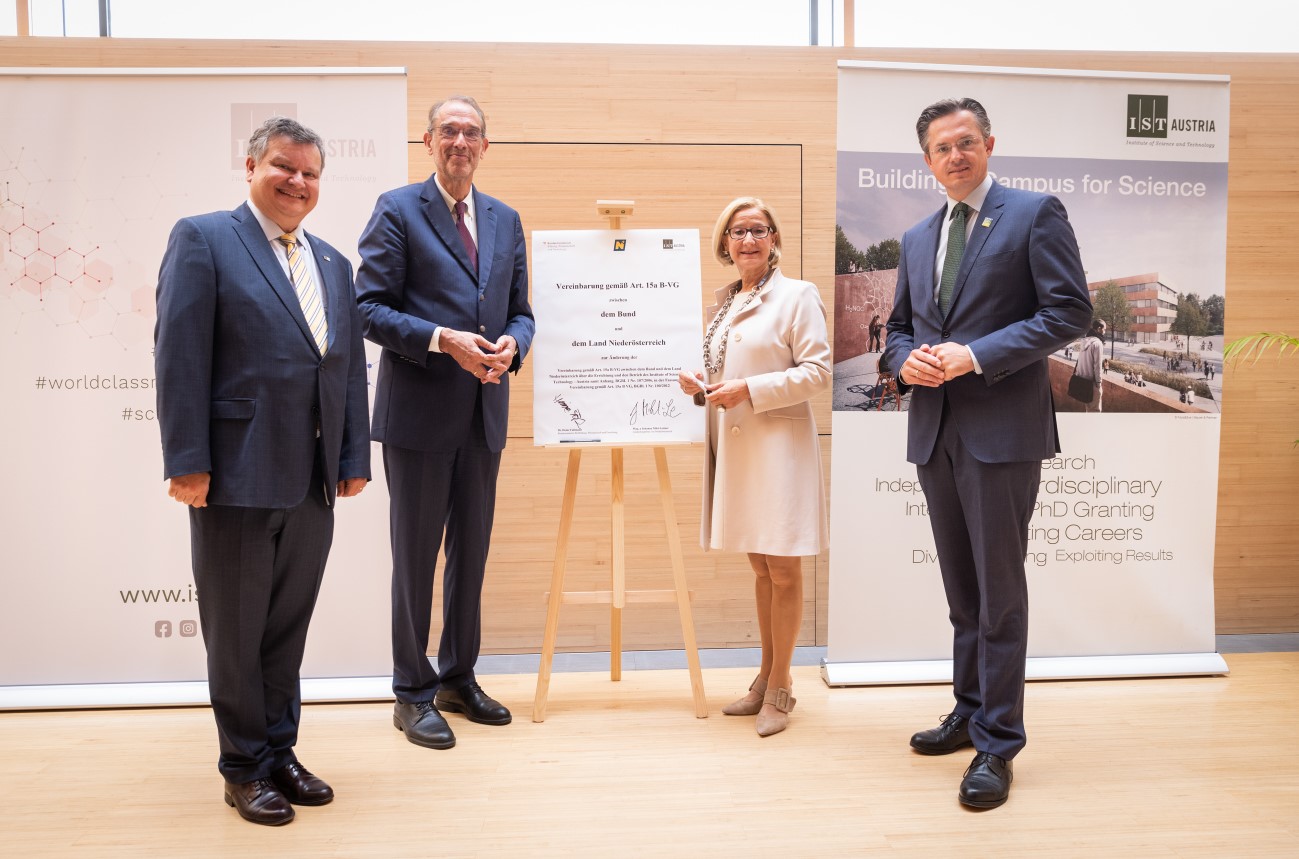 "We will continue our successful journey of the last years and already have ambitious plans for the future. The funding until 2036 enables the further growth of IST Austria and its sustainable rise into the top group of research institutions worldwide. I am very grateful to the politicians for this courageous and far-sighted step," said Thomas Henzinger, President of IST Austria.
The previous plan until 2026 foresaw an institute of 90 research groups. However, the comparisons with other top international institutions such as the Weizmann Institute show that a critical size of about 150 groups is necessary for global visibility and sustainable excellence in the most important, interrelated, and constantly evolving scientific fields.
The new 15a agreement, which was adopted by the Council of Ministers on September 29 is expected to be passed by the Austrian Parliament and the Lower Austrian Parliament this fall, now enables IST Austria to expand to this vital size.
Basic research is not the only driving factor at IST Austria: IST Austria has set itself the task of raising awareness in the public about the central role of science for our present and future prosperity, and the goal of providing the economy with corresponding impulses. For this reason, the institute is increasingly focusing also on science education and technology transfer.