February 21, 2022
Martin Hetzer Appointed New President
Martin Hetzer will take over the position of President on January 1, 2023.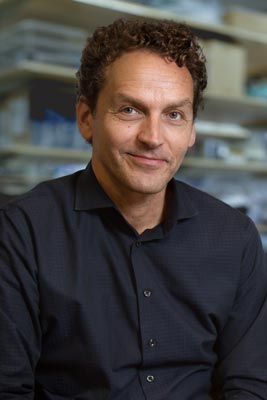 Molecular biologist Martin Hetzer, who has spent close to 20 years conducting research in the USA and currently holds the position of Senior Vice President at the Salk Institute for Biological Studies will succeed long-time Institute of Science and Technology Austria (ISTA) President Tom Henzinger. The Vienna native will take over the position of President on January 1, 2023.
Martin Hetzer will become the second President of the Institute of Science and Technology Austria (ISTA) in Klosterneuburg near Vienna. This decision was taken by the Institute's Board of Trustees in a meeting last Thursday, February 17, 2022. A professor at the Salk Institute for Biological Studies in La Jolla, California, Hetzer's research focuses on fundamental aspects of organismal aging with special emphasis on the central nervous system. His laboratory has also made important contributions to the field of cancer research and cell differentiation. In response to the public advertisement and nominations, the search committee assessed the profiles of 141 individuals, both in terms of scientific excellence and leadership expertise.
Starting in 2023, Hetzer, who in his own words is "humbled and honored by the trust placed in me by the Board of Trustees and very much looking forward to becoming a member of this vibrant institute, which has emerged as a success story of basic research at the highest level ", will return to Austria after more than 20 years. "Science and Technology are essential in helping society meet the challenges and opportunities of our time. I will work with the Institute's scientists, management and all its stake holders on securing ISTA's bright future and further developing its global impact," so Hetzer.
Martin Hetzer received his PhD in biochemistry and genetics from the University of Vienna in 1997 and completed his postdoctoral work at the European Molecular Biology Laboratory (EMBL) in Heidelberg/Germany. In 2004 he joined the faculty at the Salk Institute and became a full professor in 2011. He has received numerous awards, including a Senior Scholar Award for Aging from the Ellison Medical Foundation, a Senior Scholar Award from the American Cancer Society and Transformative Research Award from the NIH. He is also a board member of the Swiss NOMIS Foundation, whose mission is to enable and support exceptional research in the natural sciences, social sciences, and humanities.
After stepping down as President, Henzinger will remain at ISTA as a Professor, to focus on his research in computer science.