March 15, 2023
New professor dives deep into plant epigenetics
Plant scientist Xiaoqi Feng broadens ISTA's developmental biology research portfolio.
The Institute of Science and Technology Austria (ISTA) welcomes a new assistant professor to the faculty: Attracted to the campus by outstanding facilities, opportunities for cross-disciplinary collaboration, and absolute scientific freedom, Xiaoqi Feng will work to provide important insights into how the epigenetics of reproductive cells allows life to carry on and thrive.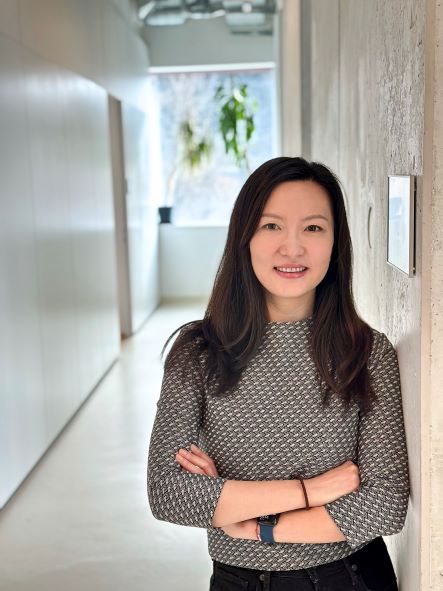 If a plant experiences many cold winters, should the plant's offspring 'remember' this, and if so, how? What if it was just one cold winter? The transmission (or erasure) of environment-induced memories is just one of the fascinating areas Xiaoqi Feng and her team will explore at ISTA. Their research focuses generally on understanding how phenotypes—observable characteristic traits of an organism —change without changes in the underlying genetic code. In a nutshell, this area of research is known as epigenetics, and the Feng group will investigate epigenetic mechanisms and their function in reproductive (or germ) cells.
Feng was already interested in these and similar questions during her doctoral work at the University of Oxford. "I have always felt that understanding reproduction and reproductive cells is key to understanding life itself," she explains. Following her PhD in 2010, and a postdoc at UC Berkeley from 2011 to 2014, Feng continued her career as a group leader and then professor at the John Innes Centre in Norwich.
The right environment for outstanding research
The Institute welcomed Feng in early 2023, and the new faculty member wasted no time in diving into research. The newly expanded Plant Facility is already growing samples of the two model plant species used in her work, Arabidopsis thaliana and Marchantia polymorpha. Arabidopsis in particular is useful for its short life cycle, easy care, and abundant seed harvest. It moreover has a simple genome and remains viable under significant epigenetic mutations, allowing Feng to understand the impact of extreme epigenetic changes impossible to study in many other eukaryotic lineages.
In addition to the cutting-edge infrastructure, Feng is particularly enthusiastic about the opportunities for collaboration on campus. "Reproductive cell epigenetics has been studied extensively in animals, but we need to look at other organisms to truly understand germ cell biology and epigenetics," Feng says. "I look forward to working across disciplines to understand the underlying processes."
ISTA President Martin Hetzer warmly welcomes the new assistant professor: "Already established as an outstanding scientist, Xiaoqi Feng is an excellent addition to ISTA's faculty. Her work will provide new insights into epigenetic mechanisms of development, especially germline function. Her enthusiasm and openness to discussion are great contributions to the collaborative spirit of the Institute." Feng adds: "We are all here because we love science—what could be a more exciting environment than that?"