February 25, 2016
Peter Jonas becomes member of Neuron's editorial board
Internationally recognized and highly distinguished scientist supports one of most influential and reputable journals in neuroscience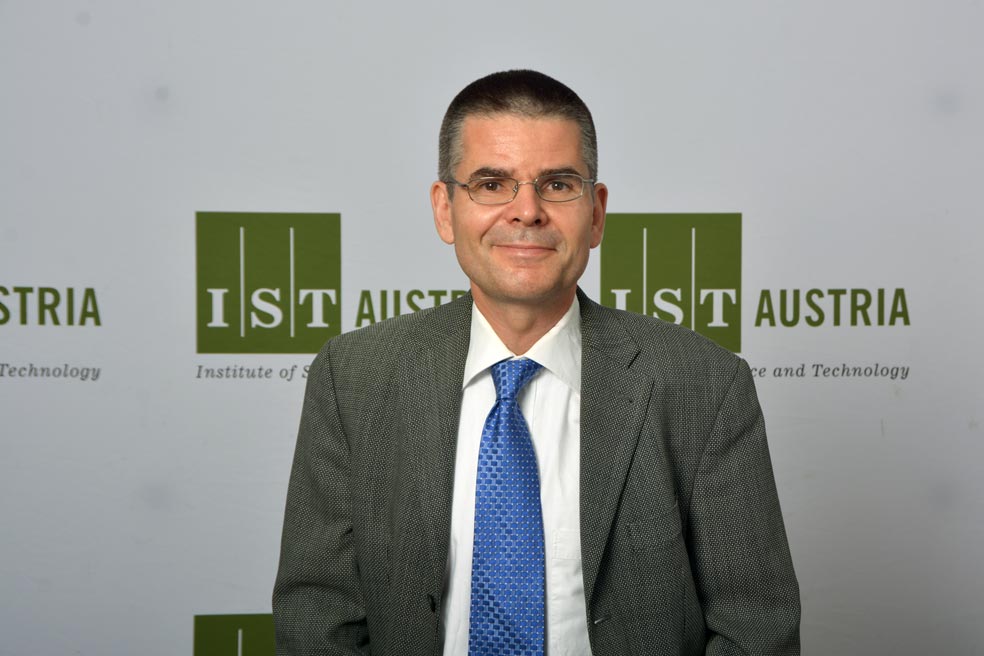 IST Austria Professor Peter Jonas will be joining Neuron's editorial board this spring. Neuron is one of the most influential and reputable journals in the field of neuroscience. With its editors embracing interdisciplinary strategies that integrate biophysical, cellular, developmental, and molecular approaches with a systems approach to sensory, motor, and higher-order cognitive functions, Neuron serves as one of the premier intellectual forums of the entire neuroscience community.
Peter Jonas is an internationally recognized and highly distinguished neuroscientist. In his research he focuses on synaptic signaling, investigating how synapses enable communication between neurons. With approximately 10 billion neurons communicating with each other at a billiard of synapses in the brain, understanding the function of these neuronal microcircuits is one of the major challenges of the life sciences in the 21st century.
Peter Jonas, born in 1961, graduated in Human Medicine from the University of Giessen in 1987. After working as a postdoc in Giessen and as a research assistant in Heidelberg, he was appointed Associate Professor at the Technical University of Munich and Full Professor at the University of Freiburg. In 2010, he moved to IST Austria and was awarded an ERC Advanced Grant. He is member of the German Academy of Sciences Leopoldina and the Academia Europaea, and recipient of the Adolf Fick Award and the Gottfried Wilhelm Leibniz Award. He also is on the board of reviewing editors for Science.