September 26, 2022
New Area of Excellence and Philanthropy
Magdalena Walz Professor for Life Sciences, Peter Jonas, and ISTA President Tom Henzinger, about ISTA´s first named professorship
Peter Jonas, you are the first professor at ISTA to hold a named professorship, the "Magdalena Walz Professor for Life Sciences". What do you think about this?
Peter Jonas: I feel extremely delighted and see it as a great recognition of my scientific achievements and my hard work for ISTA. I feel particularly honored by the fact that this is the first named professorship of the institute. I have to admit that I like to be the first, particularly in research, but also beyond.
Tom Henzinger: You were also the first senior professor I personally hired for ISTA. The great success of our institute is also very much due to you: when you joined, the Institute got a place on the map in the field of Neuroscience. This was a significant contribution to the development of the Institute.
Peter Jonas: Thank you Tom. Yes, I was one of the first professors at the institute and the first professor in Neuroscience. I came in 2010, when ISTA was just a year old and the Bertalanffy Foundation Building was still a construction site. At that time, joining a research institute that had highly ambitious plans but was completely unknown worldwide was a great risk. Moreover, I was coming from the University of Freiburg, where I was Head of Department with a well-endowed permanent job. But honestly, I was convinced of the idea of ISTA from the very beginning! The vision to assemble a world-leading research institute from scratch was fascinating. The spirit of optimism in 2010 was magnificent, and there were smart people with great ideas. Thus, I decided to dedicate my life to this institute.
How did this named professorship come about?
Tom Henzinger: When we received the information about the 25 million Euro donation from Magdalena Walz, I thought immediately that this is the perfect opportunity to create our first named professorship. Peter Jonas, an internationally highly respected neuroscientist who studies synapses in the brain, deserves this recognition. However, the outstanding feature of such a named professorship is that it is not bound to just one person. When Peter retires, it will be passed on to the next great researcher at ISTA. The only condition is that, according to Magalena Walz's last will, the money continues to benefit research in the life sciences. By this mechanism, Magdalena Walz's generous donation not only enables excellence in research, but we have also created a permanent memorial for her. Magdalena Walz was known to be an economical woman who had a high affinity to technology and liked to fix broken things herself. That's such a nice parallel to you, Peter. You, too, always try out different techniques as part of your research, develop new equipment to enable new scientific breakthroughs, and repair broken devices. Magdalena Walz would certainly have liked that!
Peter Jonas: For me, the Magdalena Walz Professorship is really a great honor and I am particularly proud to be the first to hold this named professorship. Named professorships are more common in the U.S. than here in Europe, and I am pleased that we at ISTA are now taking on a pioneering role with this in Austria. For me, this definitely means a step forward in my career. In the U.S. one would consider this a "step up". What is also a very nice combination is that the named professorship coincided with the international Peter Seeburg Integrative Neuroscience Prize, which I received last year. Both honor the achievements I have made in the past, but also show a broader public what my team and I are working on. Not everyone in my nonprofessional environment understands exactly what I'm doing. Such recognitions naturally raise general interest that might not have existed before. This is a nice side-effect. It is not only a win-win situation, it is a win-win-win situation. For science, for me, and for Magdalena Walz; her name will remain immortal and she has created something for eternity. Who knows, maybe in the future there is be a Magdalena-Walz Professor who wins a Nobel Prize? This would be the best possible appreciation of Magdalena Walz's generous donation.
What does the named professorship mean for your research?
Peter Jonas: A significant part of my research falls into the category of "impossible experiments". However, many experiments are not impossible, but only seemingly impossible. You need good ideas to make them work. But even if you have ideas, there is a huge translational barrier. One of the mottos of the lab is "If you have an idea, always try it out". I see Magdalena Walz's donation as a very nice reward for this approach, and an encouragement to continue with this strategy in the future. Doing impossible experiments can be very rewarding (if they finally work), but also very frustrating (if they don't work). The Magdalena Walz Professorship will help me, my research group, and the Life Sciences Researchers to maintain the drive and the motivation for such kinds of challenging experiments.
What does the named professorship mean for the institute?
Tom Henzinger: For me, it is not only an immense material gift, but also another important milestone at this young institute. I am glad this is still happening in my last year as president at ISTA. This gives me particular pleasure. Not only do we conduct research at a world-class level, but we also try to learn from the top league in the area of philanthropy. With the donation and the Magdalena Walz Professorship for Life Sciences, the course has been set for the future. I am convinced that many more named professorships will follow.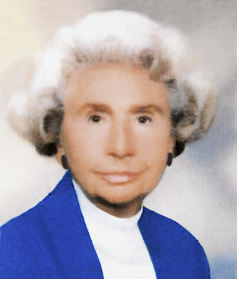 In 2021, entrepreneur Magdalena Walz left 25 million Euro to the Institute of Science and Technology Austria (ISTA) in her will. In gratitude, the institute has created its first named professorship: neuroscientist Peter Jonas, who has been at ISTA since 2010, has been named the "Magdalena Walz Professor for Life Sciences."