December 23, 2022
From the Ground Up
A look back on the presidency of Thomas A. Henzinger
After thirteen years as president of the Institute of Science and Technology Austria (ISTA), Thomas A. Henzinger is stepping down. President Henzinger has been at the helm building ISTA from the ground up: from 37 employees to more than 1,000, from one science building to six, from 4 research groups to 75, from an ambitious experiment to a flourishing institute. Colleagues and friends reflect on highlights of his career.
Finding a president
When ISTA's first presidential candidate accepted, then suddenly withdrew, the search committee was at a loss—and under enormous pressure. Then, an unexpected email to the head of the search committee, Haim Harari, recommended Thomas A. Henzinger as the Institute's "ideal president". "Can the failure in recruiting a desired candidate lead to outstanding consequences? To make a long story short: Yes," confirms Harari. "Thirteen years later, Tom is stepping down, with a major success story, many delicate moments, many difficult decisions, and impeccable credentials as a builder of a high quality organization of basic research, by any standard."
Recruiting outstanding scientists
"During his interview for the presidency, the board asked Tom by what metrics he would want to be appraised by at the end of his tenure," recalls Olaf Kübler, Vice-Chair of ISTA's Board of Trustees and Former President of ETH Zurich, Switzerland. "He replied he would be satisfied if as president he were consistently to succeed in identifying outstanding, high-performing scientists and appointing them to ISTA."
Simply put, the core strategy to create and maintain a top research institution is to search, appoint, and retain world leaders in research. The onus lay on President Henzinger to convince excellent scientists to join the Institute and develop a coherent research structure. "I am awe-struck at the time and energy Tom invested in each professorial recruitment," says Georg Schneider, Managing Director of ISTA. "Soliciting opinions from experts, interrogating every detail of an application—he personally ensured the impressive quality of our faculty."
During the review process, President Henzinger, a computer scientist, must evaluate scientists in other disciplines. "I have never before seen somebody who had the ability to grasp the important points of a candidate's research, as well as the different cultures of experimental and theoretical disciplines so well and then make the appropriate decisions," says Claus Raidl, Chair of ISTA's Board of Trustees and former president of the Oesterreichische Nationalbank.
From just two fields in 2009—biology and computer science—the Institute has grown to encompass many more, and the first astrophysicists will arrive in 2023. 75 professors are currently under contract; of these, 58 have received a prestigious European Research Council (ERC) grant. Thousands of publications authored by Institute scientists have pushed the boundaries of scientific knowledge and put ISTA at third worldwide in the normalized Nature index.
A pioneering graduate school
The reputation of the Institute reflects the successes of its alumni, and a world-class graduate school is critical to preparing PhD students for their future achievements. President Henzinger served as the first dean, laying the groundwork for the centralized school the Institute has today. "Tom's consistent support for the Graduate School was essential to its success," states Professor Nick Barton, Dean from 2015 to 2020. "Moreover, he gave the Graduate School the freedom and independence that were absolutely necessary for its development." To date over 150 students have earned their PhDs, and ISTA alumni have taken on leadership roles all over the world in industry, academia, and the public sector.
Long-term financial stability
When ISTA was founded in 2006, funding from the federal and Lower Austrian governments was secured until 2016 under the 15a agreement. A very positive Institute evaluation in 2011 helped with the renewal of the 15a agreement in 2012, which guaranteed funding until 2026 and the expansion of up to 90 groups. Still, President Henzinger fought for more. Schneider recalls meeting with the Minister of Science: "These traits—persistence, a commitment to excellence, and confidence in ISTA—made Tom ferociously defend every aspect of his vision for the Institute." Finally, in September 2021, the 15a agreement was renewed for a second time for the period 2027-2036. It promises the expansion of up to 150 groups and up to 3.3 billion Euro in funding.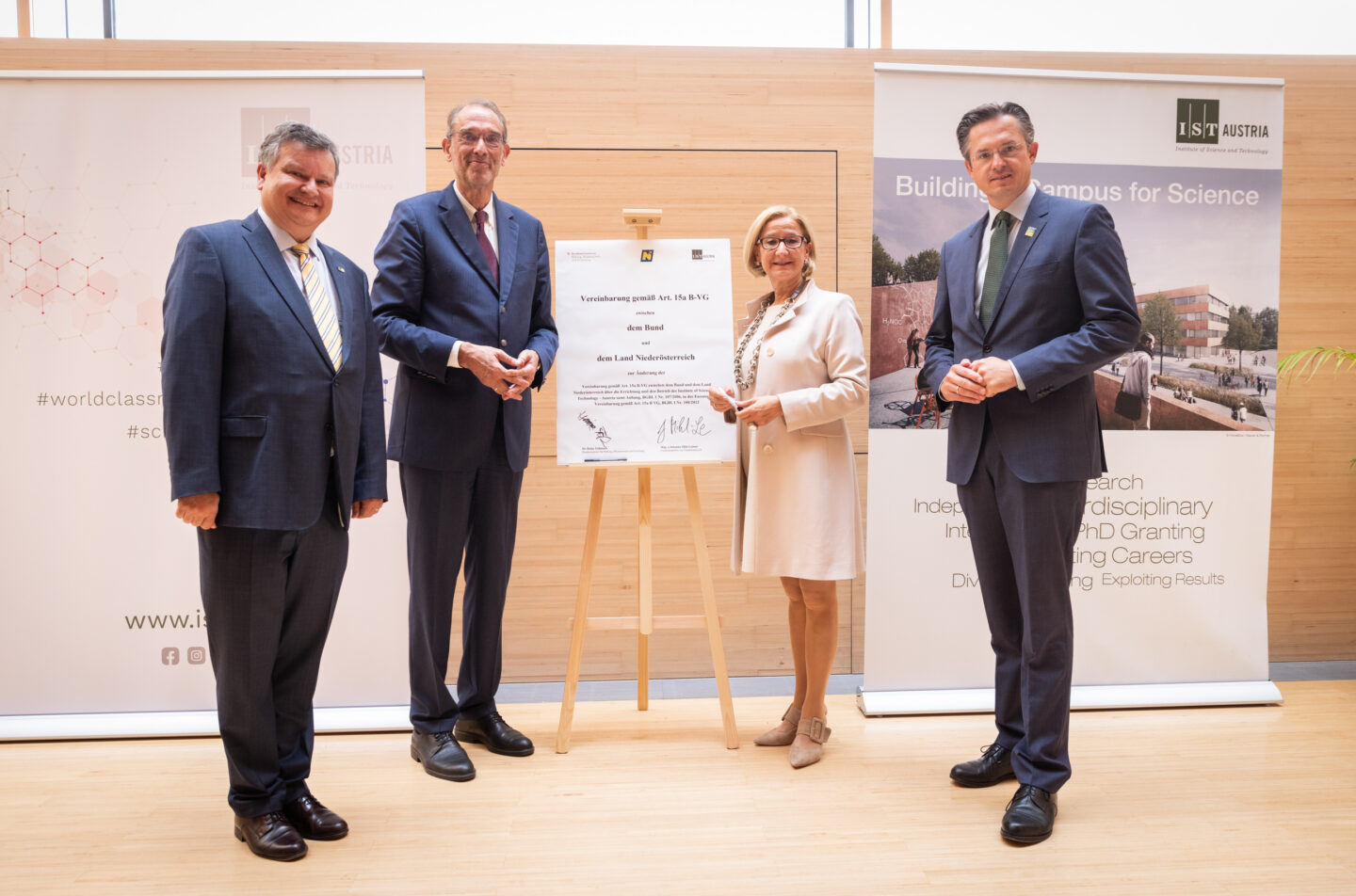 It is not only politicians that President Henzinger convinced: private donations send a strong message of support in the Institute's leadership and vision. 2022 was a remarkable year in this area. 25 million Euro from the recently deceased entrepreneur Magdalena Walz and 5 million from the Austrian energy concern Verbund AG kick-started ISTA's capital campaign and endowed the Institute's first two named professorships.
Engagement on all levels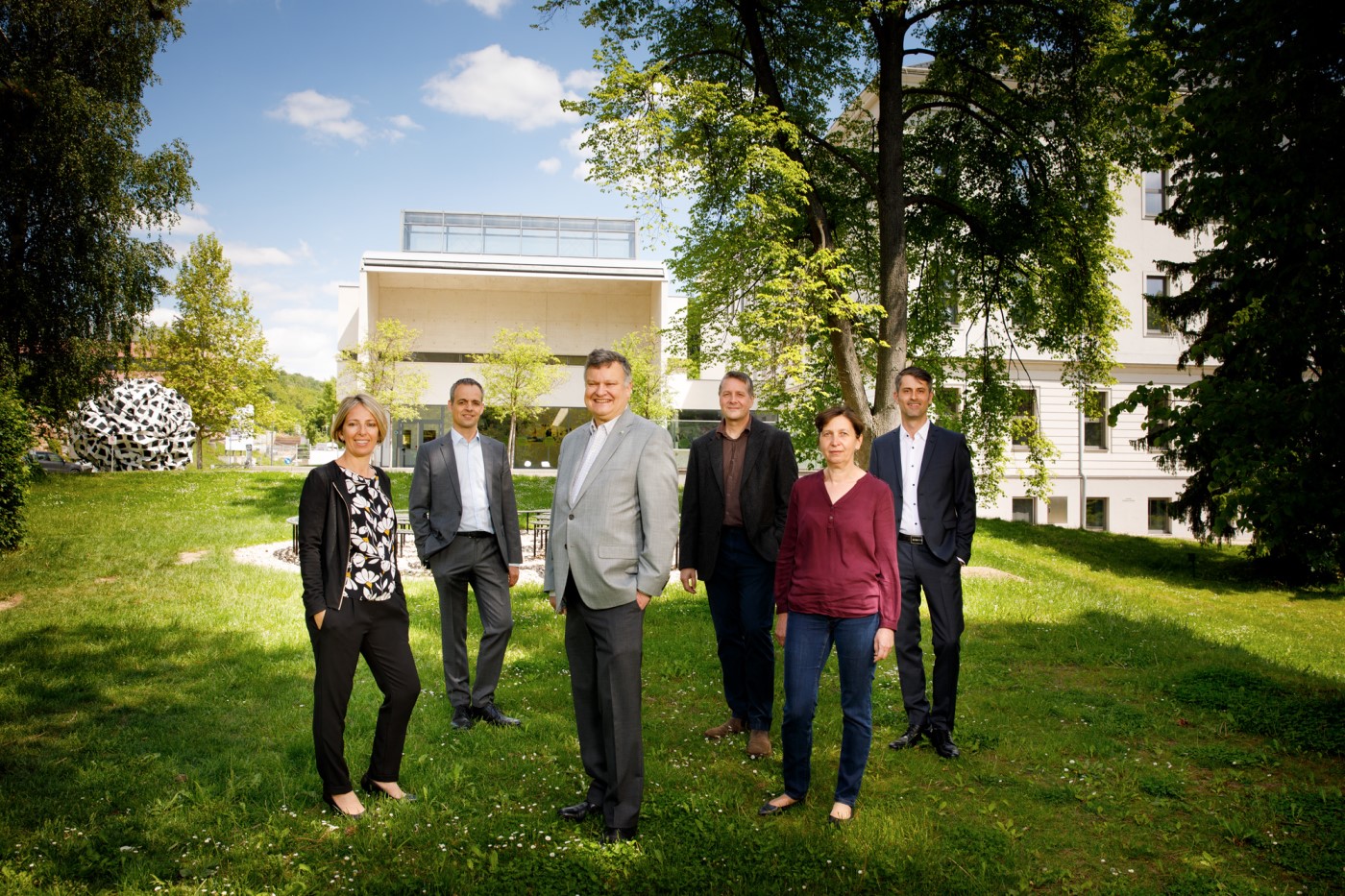 Recruiting, graduate education, and institutional funding are just a few of the areas in which President Henzinger left his mark. He is invested in all aspects of the Institute's development: At his urging, ISTA established a technology transfer office and he created a related management position, Vice President for Technology Transfer. Now, services include entrepreneurial training and on-site facilities, and its portfolio boasts five ISTA-related spin-offs. President Henzinger further sought to establish the Institute as an international beacon for innovative science education, and has created a new position, Vice President for Science Education, and a separate Science Education team. Initiatives include the annual Science Education and Communication Days as well as summer science camps. President Henzinger further took active roles in diversity and inclusion measures, architectural planning meetings, and more.
The best is yet to come
When the Institute was founded, skepticism abounded—about the funding scheme, the location, the very idea of building an institute from scratch—and newspaper headlines reflected this. 13 years later, the tone has changed significantly.
This transformation is due in large part to President Henzinger, his leadership, the decisions he made, and the scientists he appointed. He has succeeded in building an institute that not only he and the founders believe in, but also the international scientific community, the public, the press, and the politicians. The path was not always easy, but President Henzinger remained committed to the core missions and founding principles of the Institute, and will be remembered for his absolute conviction in the potential of ISTA and his unwavering dedication and persistence in bringing this vision into reality.